Warm White vs. Cool White – Fairy Light Colours
Oakwood Events Blog Post
Fairy lights come in all the colours of the rainbow, but by far the most popular are warm white and cool white.
What's the difference? Here are two images showing similar installations, one using warm white and one using cool white: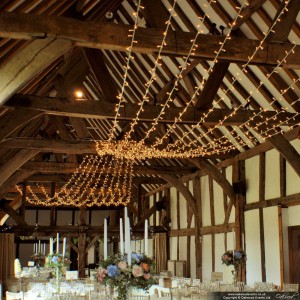 Warm White Fairy Lights
Cool White Fairy Lights



Warm white gives a candlelight glow. It casts a flattering glow, works with most colour schemes and styles and usually complements existing venue lights. The look is warm, romantic and elegant.
Cool white is sometimes called ice white. It gives a true white light and is perfect for dramatic schemes, icy / winter wonderland styles or for complementing blues and purples. The look is crisp, chic and sparkling.
---
Related posts: